Texas Adult Drivers Ed
$38.00
Get your drivers license with our TDLR approved online Texas Adult Drivers Ed course that includes:
Complete course in just six hours
TDLR Approved Course #C2636
Practice tests to prepare you for the permit test
Free in-course DPS Test online
iOS, Android & Windows Mobile Ready
Description
Description
Texas Adult Drivers Ed for Adults 18-24
The Leader in Driver Education in Texas
Are you over the age of 18 and currently in the process of obtaining your driver's license? If so, we can help. We understand that it can be a stressful process, but it doesn't have to be!
Texas Department of Licensing and Regulation (TDLR) requires all new drivers 18-24 years of age, who did not complete a formal teen driver education course, to complete an approved Texas Adult Drivers Ed course. Our online Adult course is the fastest and easiest way to get your Texas learners permit and drivers license. Enroll today and complete the six hours of online training. The DPS test is included in our online Adult course.
After completing the six-hour Texas Adult Drivers Ed course, your ADE-1317 driver education certificate can be printed and taken to your local DPS office to apply for your learners permit or drivers license. A road test with a DPS Officer is required to receive your Texas drivers license. Our course includes a list of any/all documents you will need to bring with you to the DPS office. It's really that simple!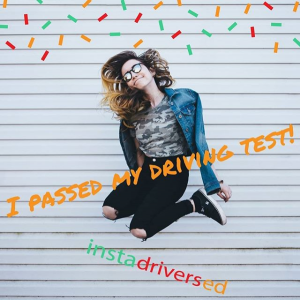 How Does The Texas Adult Drivers Ed Course work?
Register with us online.
Go through the modules we've provided at your own pace.
Take the quizzes and written test.
Once passed, you can get your certificate of completion and your permit.
Schedule a driving test.
Get your driver's license.
When it comes to our adult driver's education course, we have all the information in our modules for our students to pass their test. Our content has been time-tested through other adult drivers and we've had a very high success rate compared to our competitors.
If you're looking to pass your driver's test on the first try, enroll in our Texas adult drivers ed course today and get your license tomorrow.