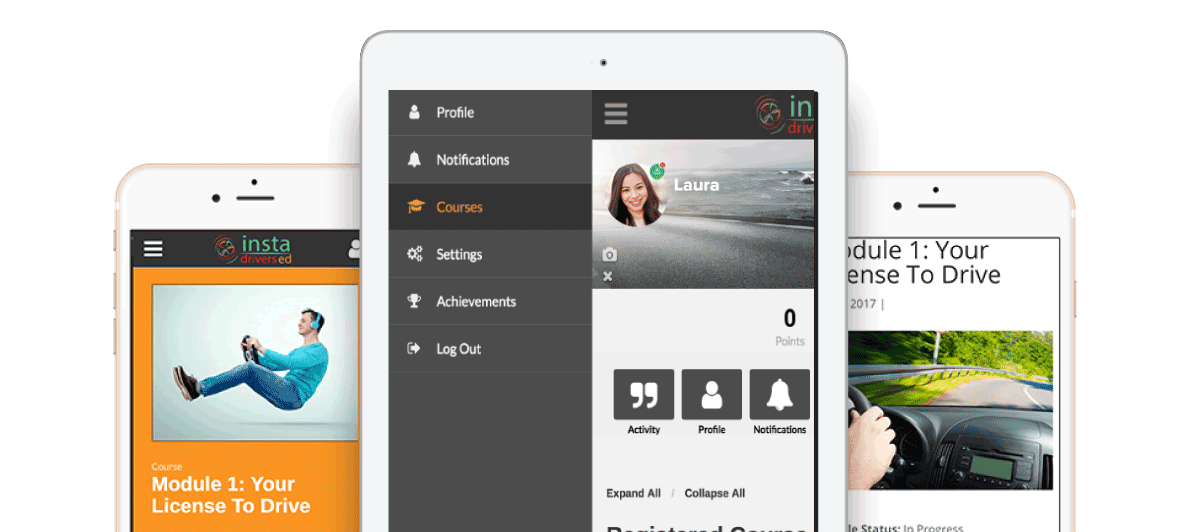 IOS, Android, Desktop, or Tablet
State Approved Driver Education from Virtual Drive.
Finally, driver education isn't a hassle to complete. Everything is at your fingertips so you can get on the road as soon as possible. Learn to Drive Today.
Enroll Today
No More Boring Classrooms!
We know you are busy! Download our app to make progress on the go! On the app you can sneak in a quick lesson, keep a closer eye on your drive times, and track your driving hours.
InstaDriversEd is driver's education done right. No more hard to use websites or phone apps. We guide you step-by-step to help you get your license.